E-mail: filtrationwiremesh@gmail.com
Add: Building 2,Zhufeng Rd,East Devolepment Zone,Shijiazhuang,Hebei,China,050000


Product name : Plain Dutch Weave Wire Mesh

Item : 201417133032
Details:
Stainless steel wire filter screen include plain dutch weave wire mesh and twilled dutch weave mesh.
Plain dutch weave type is different thickness of weft wire and warp wire,also the different of mesh size,the suitable wire diameter and opening reach a high filter accuracy that normal plain weave wire mesh cound't exceed,Reverse dutch weave is just the weft wire is thicker than the warp wires.
Twilled dutch weave is a compositive weave technique from twilled weave and dutch weave,each warp wire and weft wire pass over and under the next two adjacent complementary wires,it offers much higher strengh than plain dutch weave.
Dutch weave wire mesh material are black wire,stainless steel wire ss304,304L,316,316L,nickel wire.
We make the dutch weave mesh further process into multi layers disc,leaf fan,sintered mesh laminates and cylinders as filter part used in many industry like: oil refining,water treatment,rubber,chemical industry,medicine,food process,press filter strainer.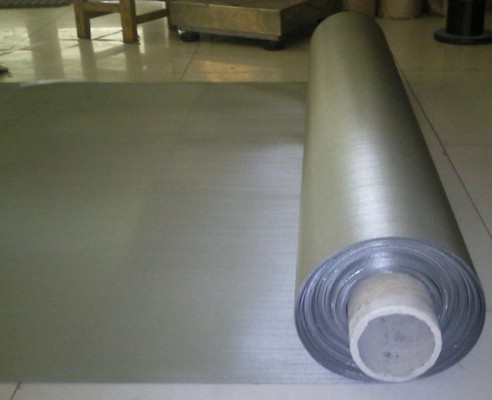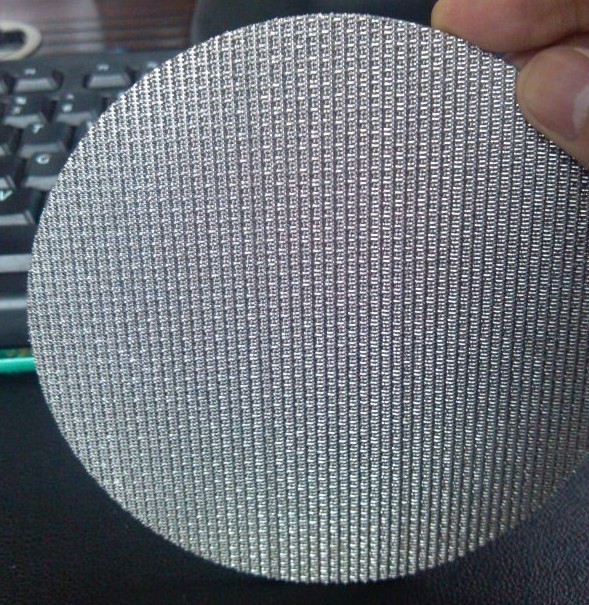 Specifications:
Width from 1000mm to 1600mm
Plain Dutch Weave Type
:
| | | |
| --- | --- | --- |
| Mesh Size | Wire Diameter(mm) | Micron |
| 12 x 64 | 0.58 x 0.50 | 180 |
| 19 x 140 | 0.315 x 0.20 | 140 |
| 24 x 110 | 0.355 x 0.25 | 120 |
| 30 x 150 | 0.25 x 0.18 | 80 |
| 40 x 200 | 0.20 x 0.14 | 60 |
| 50 x 250 | 0.14 x 0.11 | 53 |
| 70 x 350 | 0.11 x 0.08 | 35 |
| 80 x 400 | 0.10 x 0.065 | 40 |
| 81 x 780 | 0.10 x 0.07 | 30 |
Twilled Dutch Weave Type
:
| | | |
| --- | --- | --- |
| Mesh Size | Wire Diameter(mm) | Micron |
| 91 x 787 | 0.10 x 0.07 | 25 |
| 101 x 900 | 0.10 x 0.063 | 20 |
| 127 x 1100 | 0.07 x 0.05 | 17 |
| 160 x 1500 | 0.063 x 0.04 | 15 |
| 165 x 1400 | 0.071 x 0.04 | 16 |
| 200 x 1400 | 0.071 x 0.04 | 12 |
| 285 x 2235 | 0.035 x 0.025 | 7 |
| 325 x 2300 | 0.035 x 0.025 | 5 |
| 400 x 3100 | 0.035 x 0.019 | 3 |