E-mail: filtrationwiremesh@gmail.com
Add: Building 2,Zhufeng Rd,East Devolepment Zone,Shijiazhuang,Hebei,China,050000


Product name : Wire Mesh Belt Conveyor

Item : 20139422332
Details:
Wire mesh belt conveyor made by us include chain drive balanced weave mesh belt,flat-flex wire belt,flat wire belt.The finish of conveyor mesh belt are argon-arc welding edges,pre spiral wire insert and the big opening by firm weaving make sure heavy load.
SUS314 wire belt conveyor is the special material that can be working in the 1250 degree condition.Other common material are sus304,sus304L,sus316,sus316L,low carbon steel wire.
Applications: food process,ceramic and glass industry,chocolote,rubber industry.
Features:
Easy installation
High temperature working
Long working life
balanced weave double blanced weave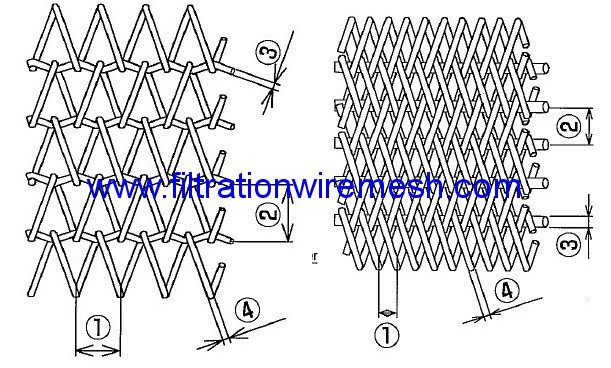 1: spiral pitch 2: rod pitch 3: rod diamter 4: spiral diamter
BW-40-50-6.0-5.0 DBW-15-30-6.0-5.0
BW-25-30-5.0-5.0 DBW-10-22-4.0-3.4
BW-30-40-5.0-4.0 DBW-8-17-3.4-2.6
BW-20-25-5.0-4.0 DBW-9-15-3.0-2.6
BW-15-20-4.0-4.0 DBW-5-10-2.0-1.8
Notes:Above are some examples specifications that we make,custom size accept.